Mixed Metal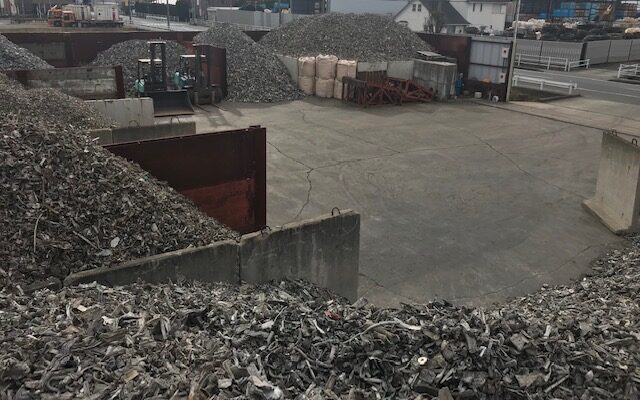 シュレッダー系ミックスメタル
Mixed metals of shredder-type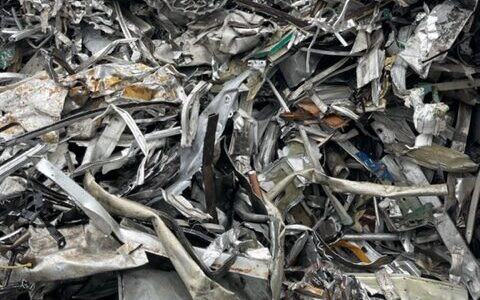 ギロチンなどから選別されたミックスメタル
Mixed metals selected from guillotines and other sources.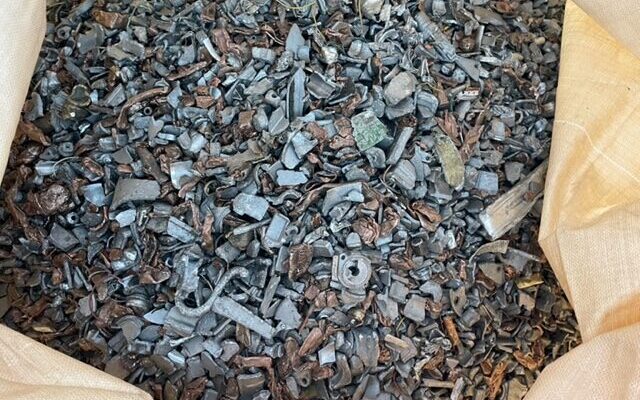 ヘビー系ミックスメタル(比重の重い金属)
Heavy mixed metals (heavy specific gravity)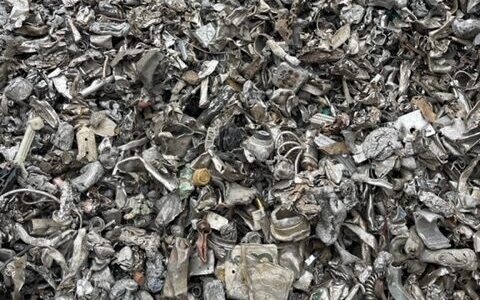 ステンレス系ミックスメタル
Mixed metals of stainless-steel type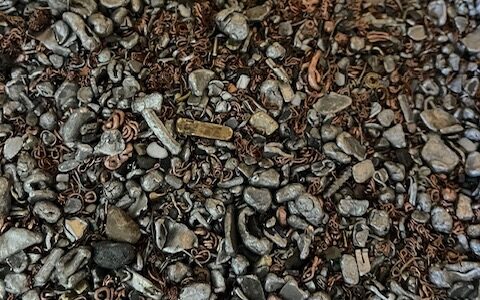 アンダー系ミックスメタル
mixed metal of under-ground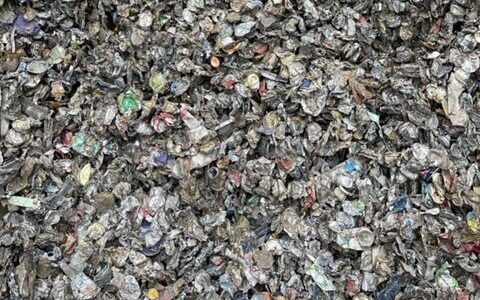 アルミ缶シュレッダー
Aluminium can shredders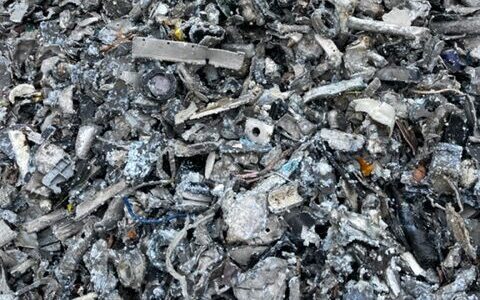 酸化したミックスメタル
Oxidised mixed metals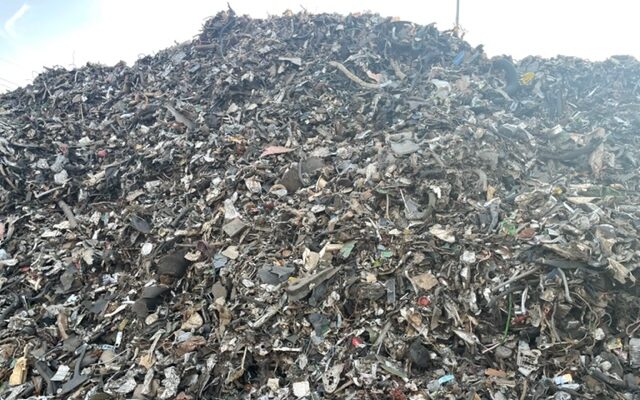 ダスト混じりミックスメタル
Mixed metals with dust
ミックスメタルの主なポイント
Main points of mixed metals
組成
Composition

単価が高い銅や真鍮の割合が多ければ、単純に全体の平均価格は上がります。
また、例えばアルミの素材が鋳物系か合金系か、1000系7000系などのスクラップの規格や原料供給先の使用目的によっても価格が変わります。

If a ratio of copper or brass with a higher unit price is higher, the overall average price will simply increase.
The price also depends on the norm of the scrap, for example, whether the aluminium material is cast or alloy-type, or whether it is 1000 or 7000 series, and the intended use of the raw material supplier.

大きさ
Size

メッシュの網の口径により大きさが分かれます。
大40㎜オーバー/中20~40㎜/小20㎜アンダーが一応の目安です。
大きければ金属の識別が簡単にできて選別量も多くできます。
逆に小さければ組成判断が難しくなり選別作業に手間がかかります。
従って、単純に小さい品物よりも大きい品物の方が分別が容易にできるため、価格は高くなることになります。

Sizes are divided according to the calibre of the mesh netting. Large 40 mm over/medium 20-40 mm/small 20 mm under is a rough guide. Larger sizes make it easier to identify their metals and increase the amount of sorting. Conversely, if they are small, it is more difficult to judge their composition and the sorting process is more time-consuming. Therefore, larger items will be more expensive than smaller items simply because they are easier to sort.

酸化
Oxidation

アルミ、亜鉛は酸化が早いです。特に水に濡れると短時間で変色し、白い粉が吹いてきます。
重量ロスや溶解した時の歩留まりの低下に繋がります。

Aluminium and zinc are oxidised quickly. It discolours in a short time, especially when are wet with water, and a white powder is blown off. This leads to weight loss and lower yields when are weight loss and are dissolved.

異物・油水分
Foreign matter, oil, and moisture

金属に組み込まれて取り切れない鉄やダスト、油水分の付着はマイナス要因となります。

Iron, dust, and oil-moisture deposits that cannot be removed by incorporating them into the metals are a negative factor.

その他
Others

需給バランス、輸出の際には通関事情、燃料代、コンテナの供給量、カントリーリスク等が価格に影響されます。

The supply-demand balance, the customs situation, fuel costs, container supply, country risk and other factors affect prices when exporting.
Quality of TK
品質へのこだわり
集荷したスクラップの選別を行います。輸出の場合は、基板、ゴミ、油などバーゼル条約の規制が絡みます。
We are sorting of collected scrap. In the case of exports, Basel Convention regulations such as circuit boards, waste and oil are involved.
Main machine
品質向上に向けての主力機械
(1)定量供給機
   Quantity feeder
一定量の原料を自動でベルトコンベアーに送る。
A fixed amount of raw material is automatically fed onto a conveyor belt.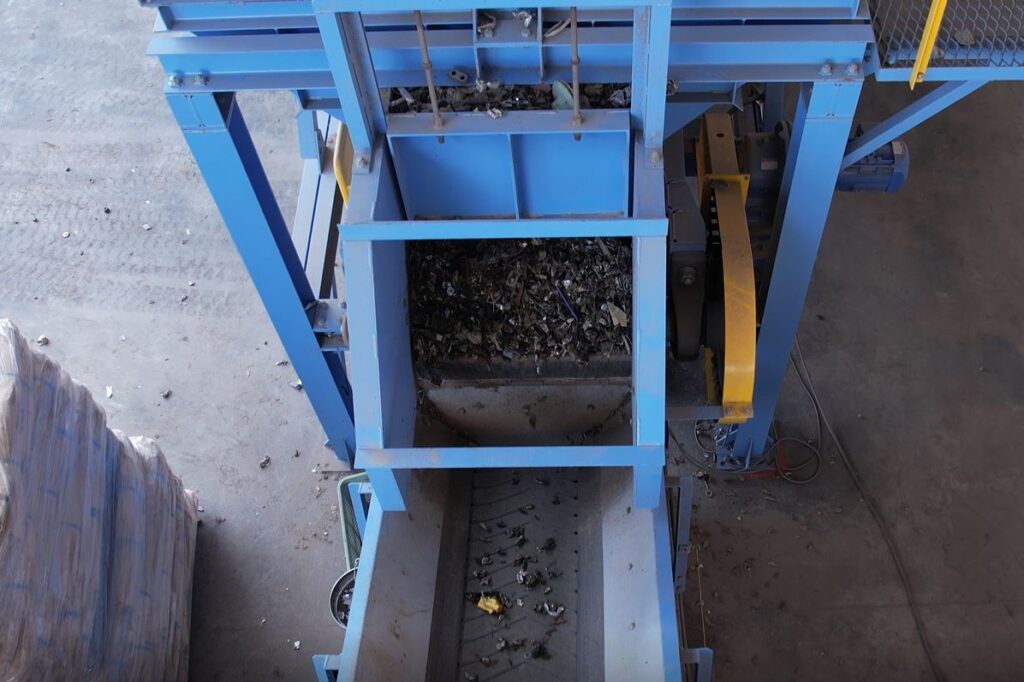 (2)振動篩い機
   Vibratory sieving machine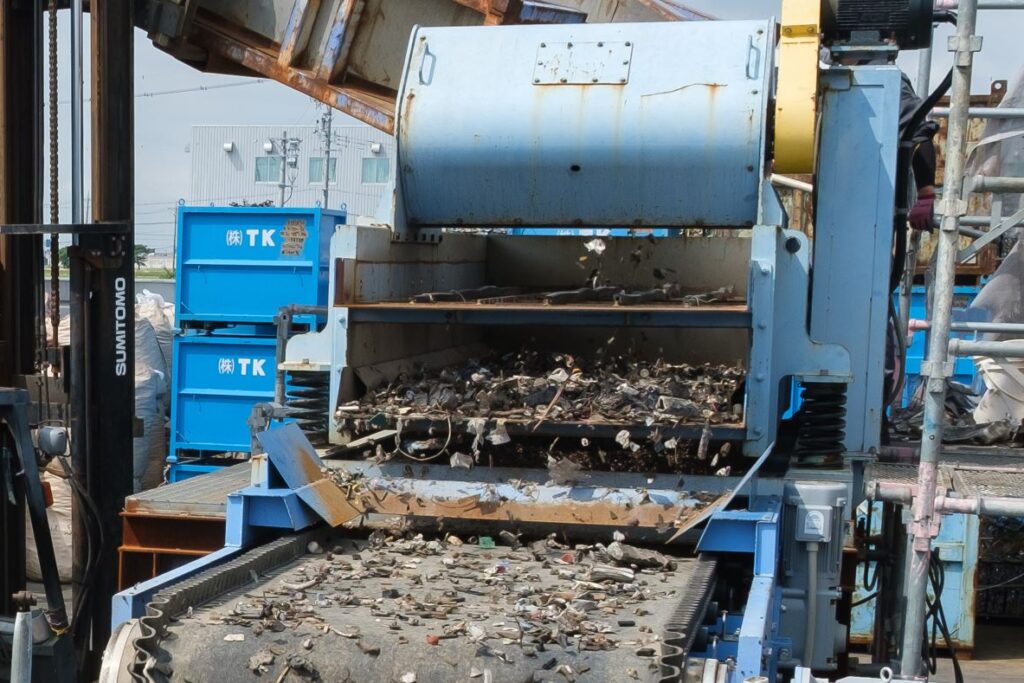 (3)渦電流選別機
   Eddy current sorter
電流を使いアルミ、銅、亜鉛などと、ステンレス、ごみを分別
Separate aluminium, copper, zinc, and so on from stainless steel and waste using electric current.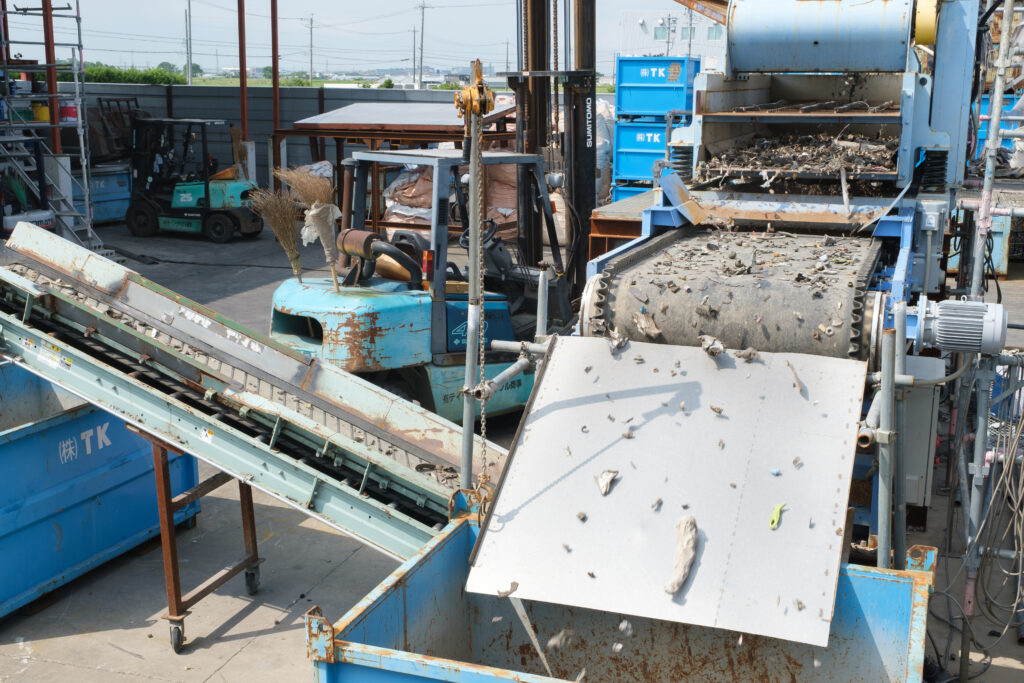 (4)高磁力選別機
   High Magnetic Force Sorter
ステンレスとゴミを分別
Separate stainless steel and waste
(5)磁力選別機
   Magnetic sorting machine
主に鉄の分別
Mainly iron separation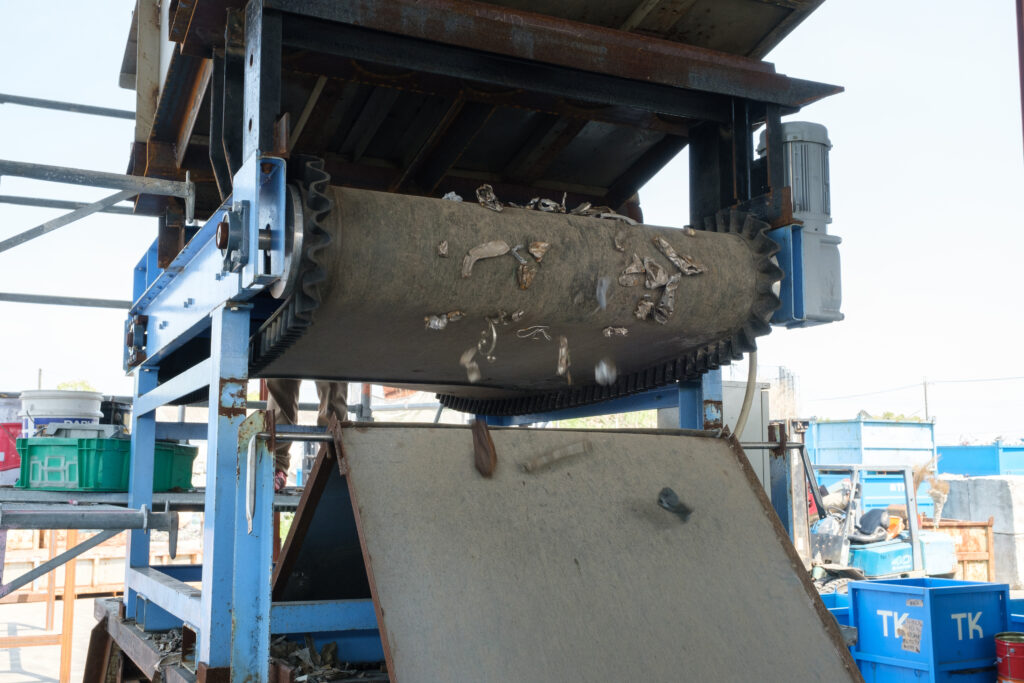 (6)選別コンベアー
   Sorting conveyor
コンベアー上にて人の手作業で分別作業
Manual sorting by people on conveyor.